This service has been suspended until further notice. Sorry for any inconvenience.
Private Properties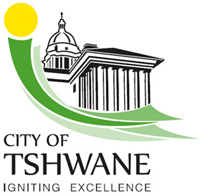 Installing a prepaid meter is quick and easy and is a great way to start saving on your electricity consumption. PrePaidMeters4U provides a complete solution from installation to recharging thereafter.
To start the process simply contact us or complete our order form and we'll get back to you.
How much does it cost
The total cost of the prepaid meter installation is R2319 and it includes the following:
Application for prepaid meter at City of Tshwane
Prepaid meter and keypad
Installation of the prepaid meter by contractors of City of Tshwane
Installation will take place in ± 1 – 4 weeks, timeframes of 3 weeks are achieved on a regular basis
Electricity tariffs when recharging your prepaid meter can be viewed by visiting Tshwane Tariffs in the menu.
Documentation requirements for the application
A copy of your ID document
A copy of your latest electricity bills
A copy of your latest electricity bill payment slip
Consent Letter (click here to download)
These documents can be emailed to sales@prepaidmeters4u.co.za or faxed to 086 263 0431.
What happens next
You will receive a SMS or phone call a day before, to confirm the installation day
The conventional meter will be replaced by a prepaid meter
A keypad is supplied which can be plugged into any three point plug in your house
At installation you will receive 5 units so will need to recharge immediately
A recharge prepaid card with the prepaid meter number is provided to purchase electricity
You can purchase electricity from our website at Prepaid24Xpress or
When you purchase a recharge voucher or UniPIN you will receive a token number which must be pinned into your keypad
The keypad will indicate the available and used units when the prepaid meter is recharged with the voucher number